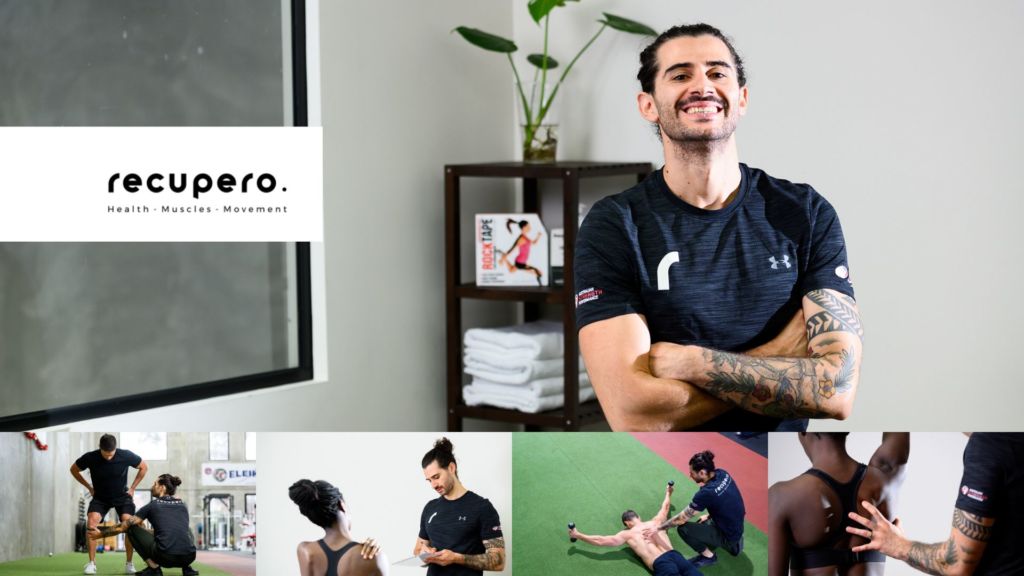 recupero. is the newest clinical myotherapy clinic based right here, at Australian Strength Performance. 
recupero. was founded by Marco Dasso, a former professional swimmer who understands the importance of maintaining peak physical condition with the support of good nutrition, training and effective rehabilitative care.
recupero. promotes wellness and enhance active lifestyles. By staying true to the latest clinical myotherapy techniques they deliver evidence-based relief for any acute or chronic musculoskeletal condition.
In a recupero. session, your physiology, psychology and any other external factors that might be influencing your condition is closely reviewed to give you the best chance of making a full recovery. In addition, Marco will give you the confidence to manage your condition out of the clinic taking you down to the Australian Strength Performance gym to guide you through exercises or equip you with the advice, and strategies you need between sessions.
recupero. is open twice weekly on Mondays 1 – 8pm and Fridays 1 – 8pm. Book directly at the ASP reception. Learn more on their website recuperoclinic.com